Carbon Day Automotive is a Leader in Electric Vehicle (EV) Charging Infrastructure

Carbon Day Automotive is a market leader in electric vehicle charging infrastructure. As a master distributor for Coulomb Technologies, we have industry leading experience utilizing premiere technology with thousands of charging stations installed on our network.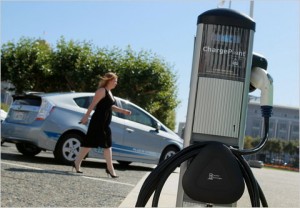 All stations are powered by the ChargePoint Network, providing real-time station location, status, and driver/host interaction. Owners of stations can set real time pricing at their own preference and collect the revenue from charging sessions. Drivers receive real-time SMS/Email notifications about charging status.